페이지 정보

작성자
관리자
조회
56,511회
작성일

22-01-05 14:57
본문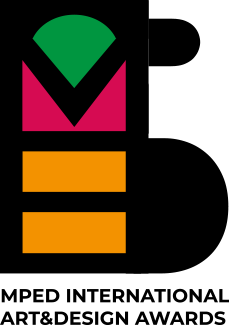 ABOUT MPED
MPED 국제 아트앤디자인 공모전 | MPED INT'L ART&DESIGN AWARDS
MPED 국제 아트앤디자인 공모전은 전 세계 학생 아티스트들의 우수함과 독창성을 주목하며 찬양합니다. 예술적 열정과 탐구심 그리고 정진력(精進力)를 기반으로 한 작품들을 선정하며 이를 국제 무대에 선보일 수 있는 플랫폼을 제공합니다.  
MPED INTERNATIONAL ART&DESIGN AWARDS recognizes and celebrates excellence and originality from young visual artists around the world. We seek artistic passion, inquisitiveness, and perseverance when selecting the artworks and provide a platform to showcase them to a global audience.  
핵심가치 | CORE VALUES
MPED는 학생 아티스트들에게 진학의 꿈과 더불어 자아 실현에 이바지하기 위해 출전한 작품에 대한 맞춤형 피드백과 함께 이를 통한 상품화 출시 방안을 제공합니다. 이에 따른 MPED의 핵심 가치는 다음과 같습니다.
MPED aims to facilitate young artists in their pursuit for higher education as well as their journey of self-realization by offering customized feedback and merchandising options of the submitted artworks. The core values of MPED are as follows.
1. 개인의 창의성과 표현의 자유를 표방
Celebrating Individual Creativity & Freedom of Expression
2. 다국적 심사위원단의 맞춤형 평가
Custom Feedback From a Multi-national Panel
3. 전세계 학생 아티스트들의 역량 제고
Empowering Young Artists Around The World
출품작 출신 학교 | Artworks from Schools